WattsUp
EV Route Planner and Charging Assistant
A revolution in how rapid charging options are presented to electric vehicle drivers
Find out more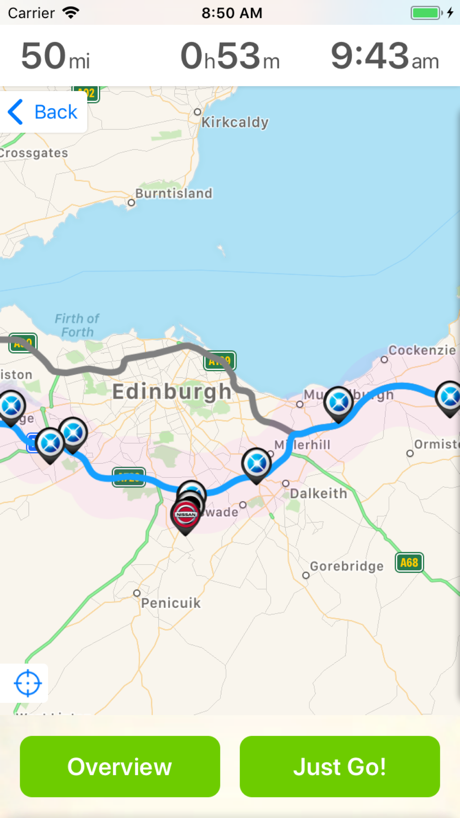 Why should you use WattsUp?
Accurate distances
All routes are calculated in realtime using the Apple mapping engine
Up-to-date
New chargers are shown as soon as they are commissioned by network operators
New to EVs?
WattsUp makes it easy to see your charging options
WattsUp is the app that you've been waiting for.
Enjoy the ability to easily view a chosen route knowing that the charger information is comprehensive and precise. Say goodbye to route planning which involves spreadsheets, calculators and uncertainty!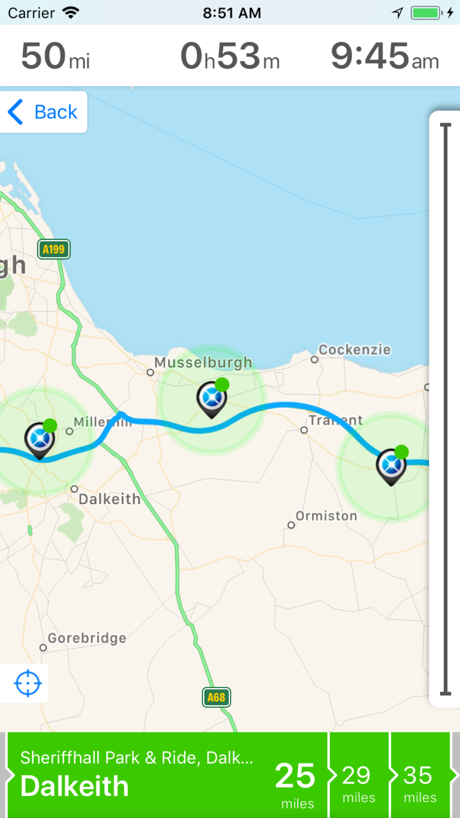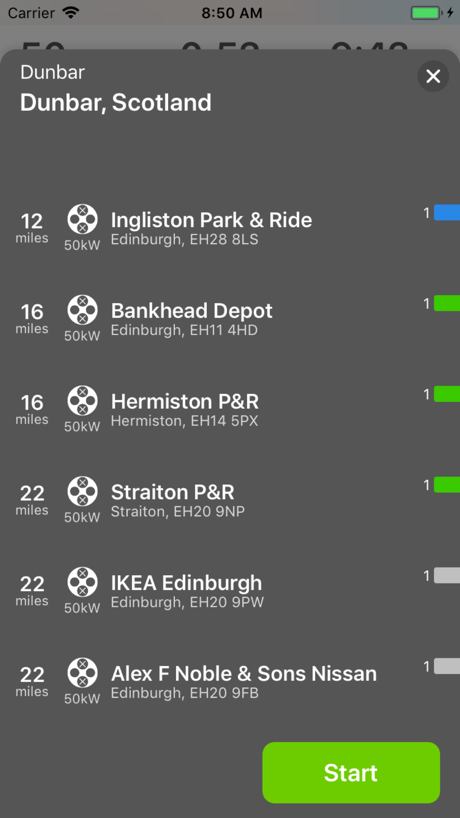 WattsUp is designed to run on your phone whilst driving to a destination. Distance and charger status update in realtime!54>
Comprehensive UK Coverage

We include all rapid chargers from every network operator in the UK.

Live Status

Whenever possible, WattsUp will show you the live operational status of chargers on your route.

Low on charge? We can help!

WattsUp can show you the nearest rapid chargers from your location.
Features
Cross-Network
WattsUp will show you all of the rapid chargers on your journey from every operator.
Real-world Distance
See actual driving distances to chargers - and watch them update whilst en route! - allowing you to drive with confidence.
Live Status
When available, WattsUp will show you the operational status of your chosen chargers. Be forewarned if a charger isn't working and choose an alternative before you arrive.
Nearest Chargers
In a pinch? Easily find your nearest compatible chargers (and see how close they are in driving miles).
Up-To-Date
Missed the announcement of a new charger? Don't worry, we'll have them in the app.
Smart Filters
We'll only show you the rapid charging connector(s) that are compatible with your vehicle.
Learn more
Watch a short overview of the App including some of its key features and ease-of-use.
Download
WattsUp

Now!

WattsUp is available for iPhones and Android.
Contact us
We'd like to hear from you
Don't hesitate to get in contact with us no matter your request. We are here to help you.
Do you have
questions
Not sure if this App can help you? Our FAQ can help you understand more about the App.
Here are the answers to some of the most common questions we hear from our appreciated customers